E-mail proposals and invoices from QuickBooks
Choose Preferences from the Edit menu. Send Forms, and then in the Company Preferences tab, customize the default settings for the form (Invoices, Estimates, Statements, Pay stubs, etc.) you are mailing.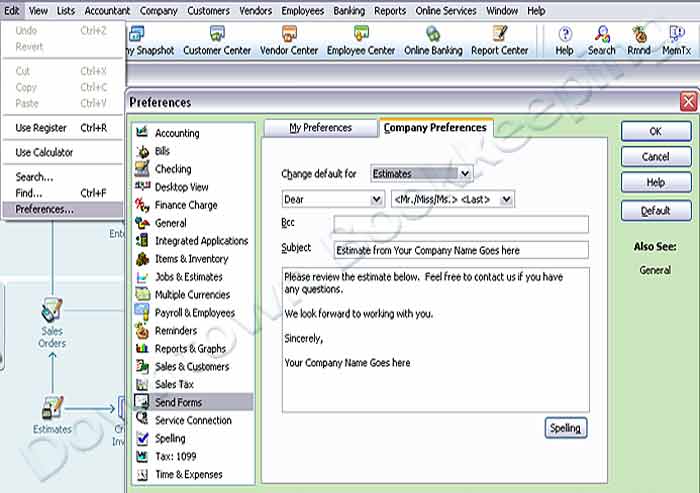 Then select the My Preferences tab, and select Outlook to send your mail directly to Outlook, or you can sign up for the QuickBooks e-mail service. When you e-mail a form to a customer, they receive it as a PDF attachment along with your cover letter.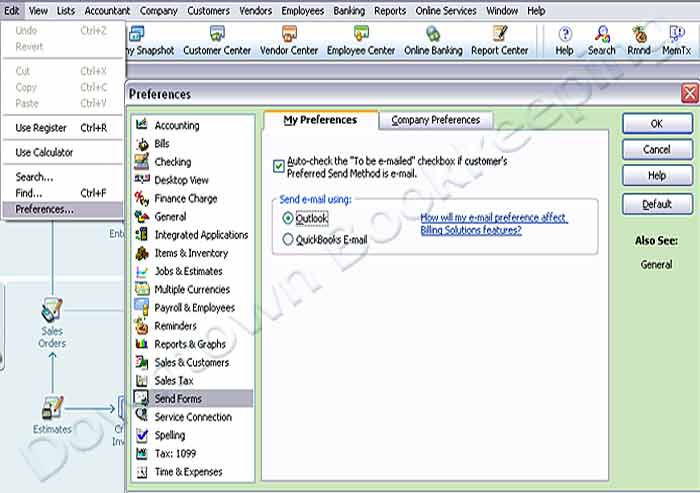 When you're ready to send the form, click on the e-mail icon and select E-mail Invoice.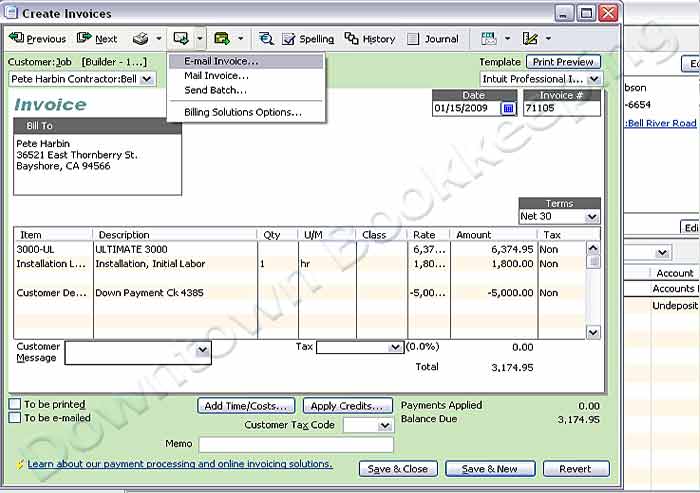 Here you can choose again whether to send this invoice via your own e-mail service, or through QuickBooks. Enter the recipient's address, Subject line, and you can still alter the Text of the message, even though your default message (set up above) will automatically appear. Click Send Now and off it goes.