How do I void a check from a previous period?
Voiding a check from a previous accounting period will change the Financial Statements for that period if it is done simply by voiding the check the usual way (Edit > Void Check). If you have already filed your Tax Returns for that previous period you will want to take precautions, and QuickBooks warns you of this, in altering any information from that period.
Display the check that you want to void, and choose Void Check from the Edit menu.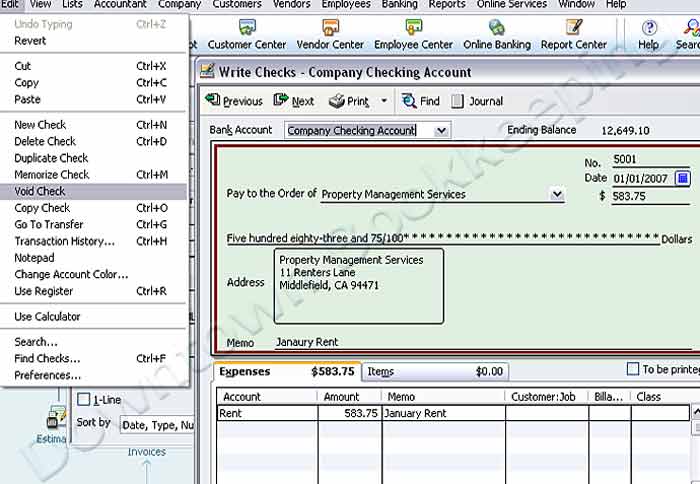 When you go to save the void transaction, QuickBooks prompts you for a decision on how to treat this. Choose YES and allow QuickBooks to make the adjusting entries required so that your prior period figures are not affected.
Now in the Checkbook Register, the original check is still listed - as voided with a zero amount. The register also shows a journal entry with the same date using the original amount of the check.

And using the current date, QuickBooks has created another Journal Entry to record the transaction in present time.

To see these Journal Entries, select the line with the entry and then choose Transaction Journal from the Reports menu.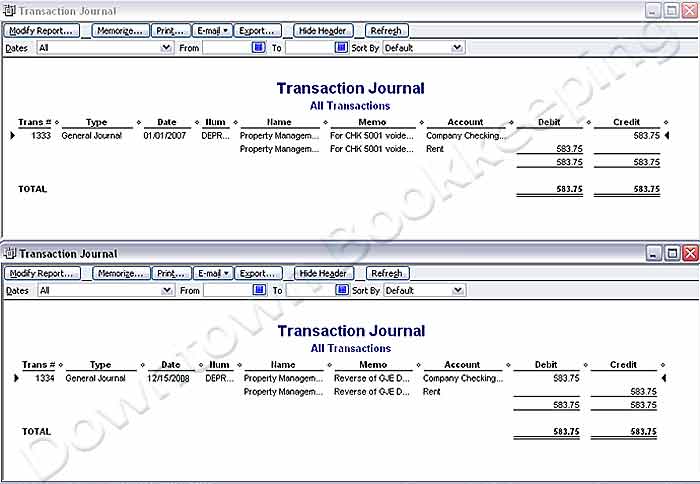 When you go to reconcile the bank statement, the voided check and the journal entries will already be marked as cleared.